The Gathering of Lights 2014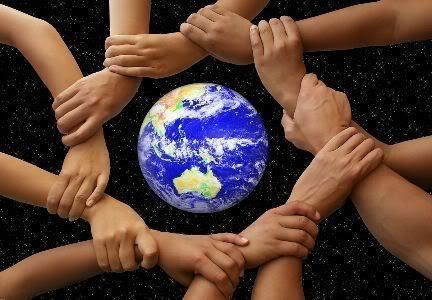 The Gathering of Lights 2014

Hosted by J J Dewey, Author of The Immortal,
The Lost Key of the Buddha and much more.
Learn your Past Lives, How to change yourself through handwriting, the spelling of your name and much more.
The time of this year's gathering is approaching. If you plan on coming please let us know as soon as possible.
We have reserved June 20-22 (Fri-Sun) for the gathering date again this year; similar to the time we did last year at the same location.
The 2014 gathering will start Friday June 20 at 6 PM and the meeting room will open around 5 PM. If you arrive on the 20th instead of the 19th you can save a day's room rent. The gathering will officially end around 5 PM Sunday the 24th. Usually some of the group goes out for food and drink afterwards.
A NEW KEY OF KNOWLEDGE WILL AGAIN BE PRESENTED by JJ!
The Theme of the Gathering will be ... Change Yourself, Change the World.
JJ will cover topics such as:
• Why we change.
• Do my actions really make a difference?
• How can we change ourselves?
• Change yourself by changing your handwriting.
• Why change is essential to eternal life.
• Why is change so difficult?
• Why life, death and reincarnation are core principles of change.
• Why your attempts to create change are more potent than you realize.
• Does God change?
• Should I try and change others?
• Is there such a thing as luck and what does that have to do with change.
• What is the link between being an initiate and change?
• What would happen if there were no change?
• Sharón Wyeth, the author of two books on names and their meaning, will give a presentation on names, their meaning and how they can influence our character and destiny.
We'll also do various types of group work, healing, meditations & past life regressions. We'll use a somewhat different and more effective technique in the healing session.
The location will be the
Best Western Vista Inn
. We received very favourable comments on this location the past couple years. There are plenty of restaurants nearby and it is right next to a Kopper Kitchen and across the street from Dennys.
The charge for attending will be: Singles will cost $68 and couples $125. We take PayPal, VISA, MC and Discover, checks and cash.
The website for the motel is:
http://book.bestwestern.com/bestwestern/US/ID/Boise-hotels/BEST-WESTERN-PLUS-Vista-Inn-at-the-Airport/Hotel-Overview.do?propertyCode=13029
Here is contact information:
Best Western Vista Inn at the Airport 2645 Airport Way, Boise, Idaho 83705-5001 Phone: 208/336-8100 | Fax: 208/342-3060
Their rates are around $88 per night. There are a number of other motels near the airport and you may get a cheaper rate by using Hotwire or Priceline. Sometimes they have some great discounts.
We'll look forward to seeing old friends again. If you are coming email us at
jjdewey@gmail.com
or call Artie at 1-800-390-5687. You can also sign up at
Meetup
.
Source/Submitted by:
J J Dewey
---
How do you like SomethingToThinkAbout? Would you like to submit a posting? Email us.
Please support our efforts to keep this blog attractive for you. Any donation will help. Find the donation link on the right vertical panel. Thank you in advance for your courtesy.